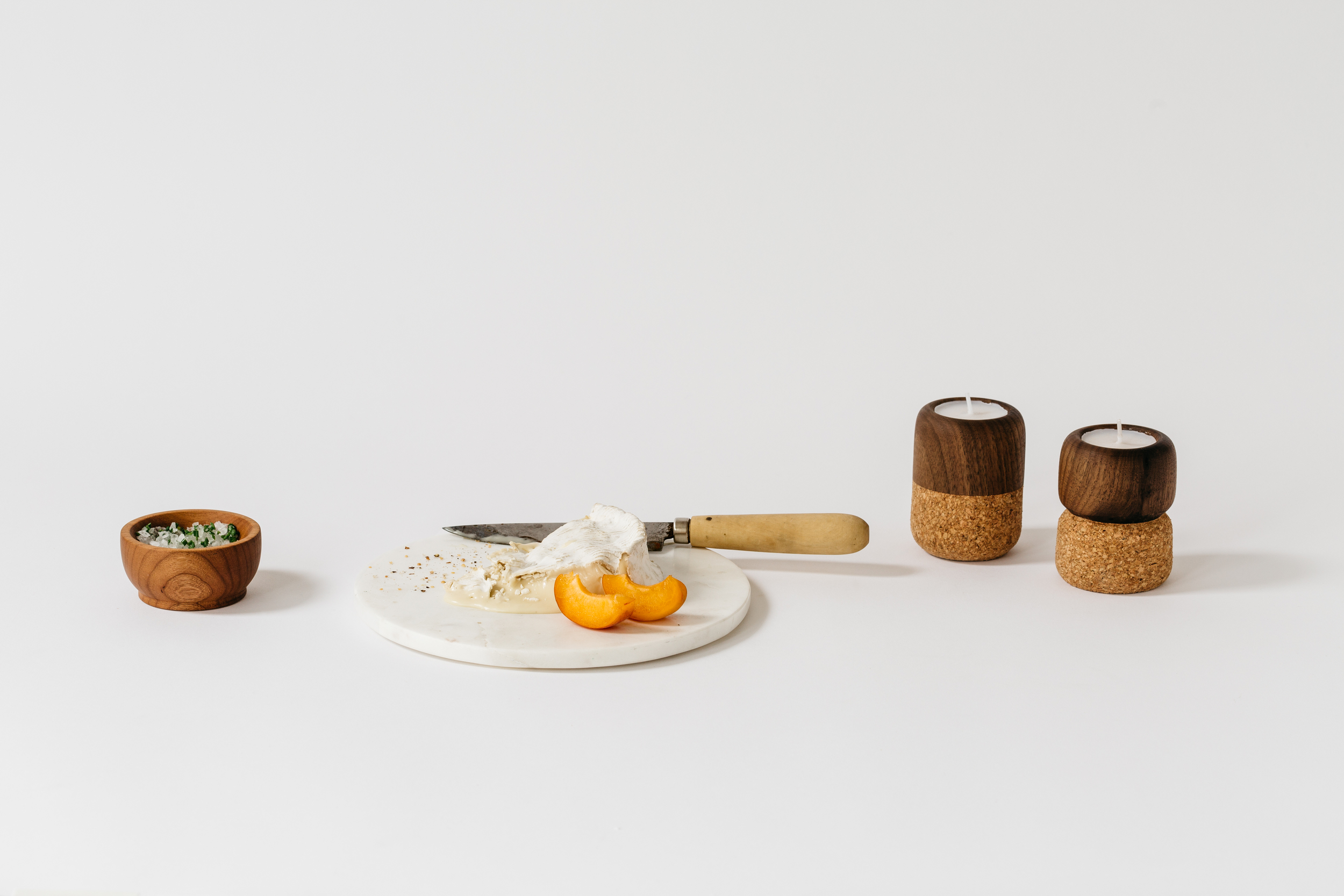 Melanie Abrantes' Winter Collection introduces new products and a new material- leather- to the designer's line of home goods focused on showcasing the natural beauty and unique qualities of hand-turned cork and wood.
WHAT UNITES THIS COLLECTION?
This collection is cohesive in its classic shapes and natural materials.When designing for this season I wanted each piece to be a strong stand-alone object. Each one being an heirloom that someone would cherish and bring out during their most beloved gatherings.
WHY CORK, WOOD, AND LEATHER?
I am drawn to materials that are natural and beautiful in their raw state. I feel that cork, wood, and leather are both elegant and understated. I wanted to elevate each one by nding unique ways for them to interact within the collection.
FORM VS FUNCTION?
utility is something I strive for when I'm creating a product.When designing home décor, the beauty of the object is just as important to me as its functionality. For instance, the new hardwood Cake Platter can be used to display cakes and charcuterie or as a cutting board, providing versatility for its owner.
WHAT IS THE STORY BEHIND THESE PHOTOS?
I wanted the customer to imagine themselves in this beautiful setting, creating cherished memories dining with ones they love. I envisioned my own family gatherings during the holiday season, where we tell stories, laugh and have a shared experience around the table.